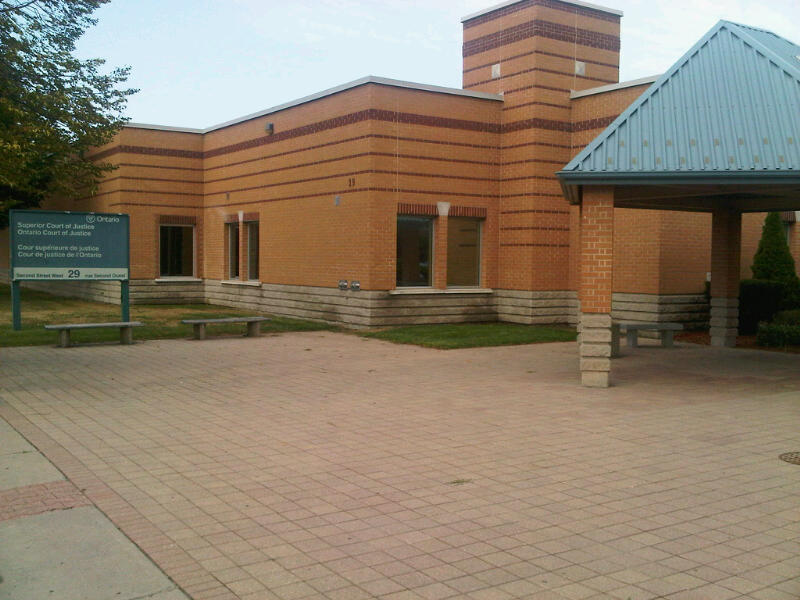 CORNWALL – A man from Westport, Ont. will be sentenced in two weeks for his involvement in the 2014 murder of a man on Cornwall Island.
Court heard sentencing submissions Tuesday after Christopher Baldwin pleaded guilty in March to a reduced charge of manslaughter in the death of David Hopps.
He had been facing second-degree murder.
The Crown and defence are far apart in what they believe is an appropriate sentence.
Crown attorney Dan Brisebois is seeking 17-18 years in prison less time served (just over four years with enhanced credit at one-and-a-half to one) while defence lawyer Leo Russomanno is asking for 7-8 years less dead time (32 months).
We can't tell you the details and justification for their submissions because it touches on parts of the evidence and the statement of facts in the case, which are still protected under a publication ban.
That ban is expected to be lifted after the sentence is imposed.
During his June 19 court appearance, there had been a late-day discovery that Baldwin may be aboriginal – a fact he learned from his gravely ill mother this year. The so-called Gladue report confirms Baldwin does have indigenous roots and defence lawyer Leo Russomanno has asked Judge Johanne Lafrance-Cardinal to consider this in her decision.
Victim's family addresses court
Prior to the sentencing submissions, court heard a victim impact statement from Rebecca White, Hopps' sister.
White said her "family circle is no longer complete" with the untimely death of her brother. "Life doesn't prepare you to bury your siblings," she said.
She says the family still continues to make sure David is "part of day to day conversations."
White also addressed Christopher Baldwin directly. "You will have to live with the consequences with that you did."
White said the family had to come to court in order to see who the murderer was. "We just stared at you because we didn't know who the co-accused was."
The other perpetrator, Rachel Fenn, is already serving a five year sentence.
The sister of the victim also spoke to the judge. "(I) need to rebuild my family and need your help to achieve this," White told the judge.
Lafrance-Cardinal will deliver the sentence Sept. 14 at 9:30 a.m.