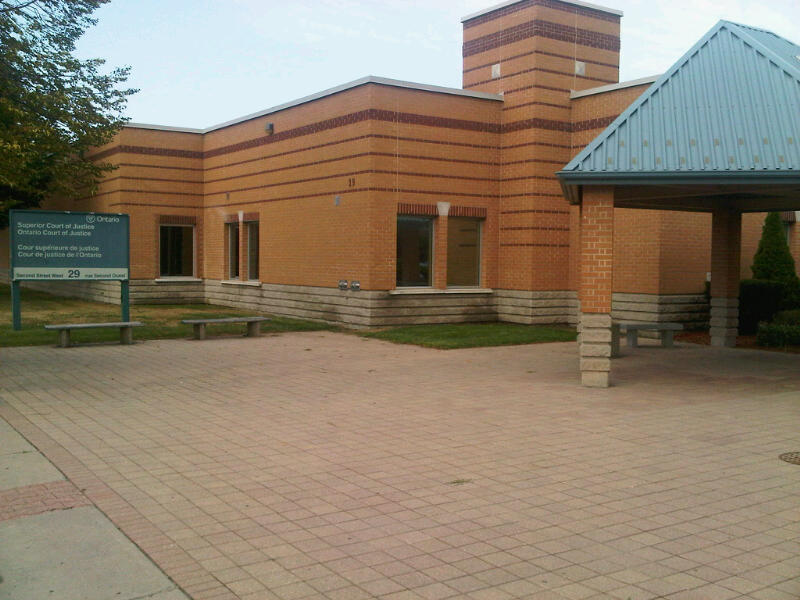 CORNWALL – An unexpected turn of events happened Thursday for a Cornwall man who was going to learn his fate for carrying out a series of violent armed robberies.
John Pecore, 34, pleaded guilty to 15 charges in April – six counts of robbery, five counts of disguise with intent and two counts of breaching probation orders.
Over the course of about a month, starting in December 2014, several small businesses and a taxi cab driver were robbed.
Since his initial arrest, with permission from the Crown Attorney's office, Pecore has been at the Harvest House drug and alcohol treatment center in Ottawa.
The sentencing was to begin at 2 p.m. today (Thursday) but the proceedings didn't get underway until 3:55 p.m. because Judge Bruce McPhee had a medical issue at the local hospital.
"John, I cannot sentence you today," McPhee stated, characterizing his work as "a very busy couple of days on the John Pecore matter," since Tuesday's sentencing submissions.
The Crown is seeking a three year prison sentence while the defence is asking for a 90 days to be served on weekends.
"But you are going to begin your jail sentence today and I'm going to complete the sentence next Thursday," suggesting the sentence will amount to some time in custody.
Judge McPhee ordered Pecore into custody today and he will undergo a five day psychiatric assessment at the Brockville jail. "He (the psychiatrist) will file a report with the court at that time (the end of five days). I will receive it, you will receive it, Mr. Lewandowski will receive it and the Crown will receive it and then I will complete by sentencing at that time," McPhee said.
Pecore hugged each of his family members and supporters in the courtroom. "Don't worry, it will be okay," he told his mother before he was led away by the bailiff.
Defence lawyer Paul Lewandowski told Cornwall Newswatch he was surprised by what had happened. "I was surprised. I think everyone was but I don't take it negatively at all at this point," he said.
Lewandownski speculated it could be to assess Pecore for classification (what prison would be best suited for his case) and to explore whether there are any mental health issues.
"To get to Brockville or OCI (Ontario Correctional Institute in Brampton), for example, you need either mental health issues or drug addiction issues and even a judge's recommendation doesn't hold water. However, if he's already pre-classified there, then it might facilitate it. That's one possibility…but again that's speculation," Lewandowski said.
Crown Attorney Matthew Collins appeared to be bothered by the turn of events, loudly thrusting open the doors as he exited the courtroom.
John Pecore will be back in court Thursday, May 19, 2016 at 10 a.m. for the completion of the sentencing.