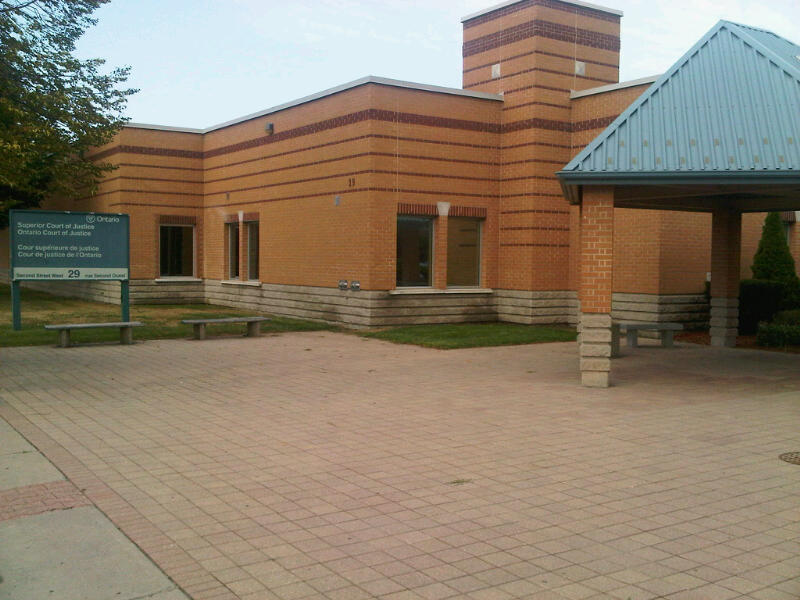 CORNWALL – A Cornwall man has been given a two year jail sentence for firing a shotgun in a residential neighbourhood and then covering it up by lying to police.
Christopher St. Andre, 50, was sentenced Wednesday (Aug. 7) in a Cornwall court by Judge Deborah Kinsella.
He pleaded guilty to two counts of possession of a weapon while prohibited and one count each of mischief, careless use of a firearm (shotgun) and a federal charge of possession of cocaine.
With credit for pretrial custody, St. Andre will spend a little more than one year and one month behind bars. The balance of the charges were withdrawn by the Crown.
Court heard that St. Andre, believing there were members of the Loners Motorcycle Club lurking around his house on Notre Dame Street in December 2018, fired a shotgun through his front door.
He then covered up what he'd done by having his wife call 911 and tell dispatchers that there had been an attempted break-and-enter and someone had shot into the home.
Provincial Crown attorney Andre White detailed how the St. Andres did not want to turn over CCTV video to the cops, leading to suspicion that someone was fishy.
"It (the video) shows actually there was discharge of the firearm but it would be coming from inside the home to outside the home because – I don't know I can call it stuffing – whether it's insulation…you see on surveillance video come flying out of the door and go out on the walkway. The nature of the hole seen in the door allows one to conclude that it's a shotgun that was used," White said.
The shotgun blasts didn't hit anyone but were forceful enough to leave large holes in the front door and "pieces that were taken out" of a rock in the front yard.
White says there were people "poking around" the property and then disappear before the two blasts happened. "He was being visited upon by some persons…but his choice of reaction was not proportional and would not survive a legal analysis of self defence. He had very poor judgment."
Federal Crown attorney Tilton Donihee says police found "a large quantity" of small Ziploc bags, three weigh scales, 31 grams of magic mushrooms and 4.5 grams of cocaine worth about $360 and 14 Percocet pills.
Authorities also seized was $9,620.90 in Canadian cash, $586 in American cash and $150 in Jamaican cash.
Donhiee said they agreed to a plea on a lesser offence of drug possession, rather than trafficking, since St. Andre was facing a significant sentence on the Criminal Code charges and that there was an agreement to forfeit the drugs, property and money.
Defence lawyer Yashar Tahmessebipour wanted to note that the Jamaican cash was for an upcoming trip and not part of anything nefarious.
Tahmessebipour added that his client has a history of taking care of others before himself, such as St. Andre's now-deceased parents and his wife's adult children. "That's essentially what puts him in this situation that he finds himself before the court here today."
Judge Deborah Kinsella hoped the sentence would "convince them (St. Andres) to make better choices. I'm not blaming them for what happened but they seem to put themselves in harm's way."
Kinsella says the most serious offences were "simply being in possession of a weapon when the court has ordered you not to have one."
"Firing a gun through a door is an inherently dangerous act. It's fortunate that St. Andre is not facing more serious charges," she said. The judge added St. Andre really aggravated the situation by lying to the police.
Charges against his wife, Shelley St. Andre, were dropped after she waved any claim to the nearly $10,000 in forfeited cash.
Christopher St. Andre will be on probation for two years. He is also banned from having weapons for life.