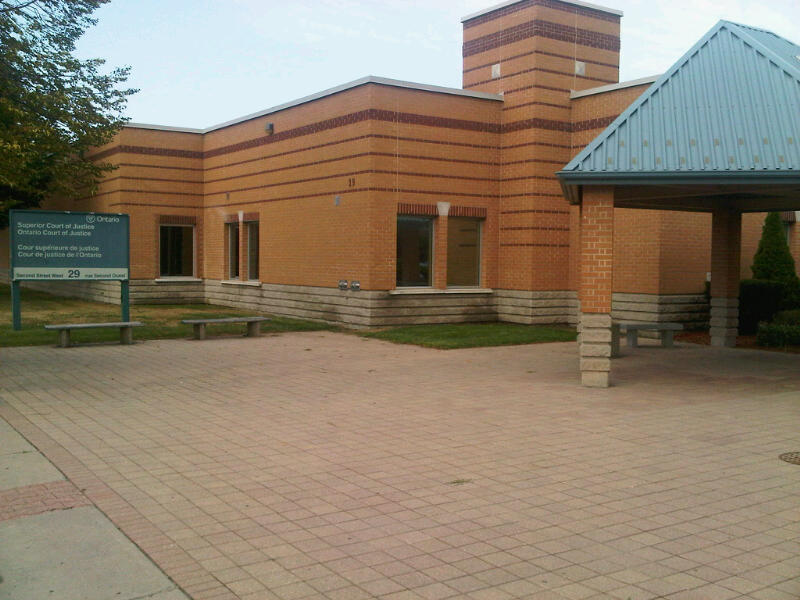 CORNWALL – A Cornwall man charged with having a gun inside Cornwall Square almost two years ago is spending a couple of months in jail.
Judge Gilles Renaud sentenced 22-year-old Johnathon Gauthier on Dec. 2, 2021 to 66 days in jail after credit for time served in pretrial custody (the sentence was 180 days with credit of 114 days for pretrial custody).
Gauthier was found guilty on a single count of possession of a dangerous weapon and two counts of failing to abide by a court order not to be in the mall. The same sentence was given concurrently on all counts.
Police were called to the mall for reports of a man having a handgun in the shopping center. At the time, Cornwall Police Service spokesman Stephanie MacRae told Cornwall Newswatch the gun, which turned out to be a BB gun, wasn't pointed at anyone but it was being "displayed."
Following his arrest on Jan. 14, 2020, Gauthier went to the mall on two occasions a couple of weeks later (Jan. 29 and Jan. 30) despite conditions not to go to Cornwall Square.
In addition to his 66 days in jail, Gauthier will be on probation for a year and he had to submit a DNA sample to the court.
He also had to turn over the BB gun to the court under a forfeiture order.