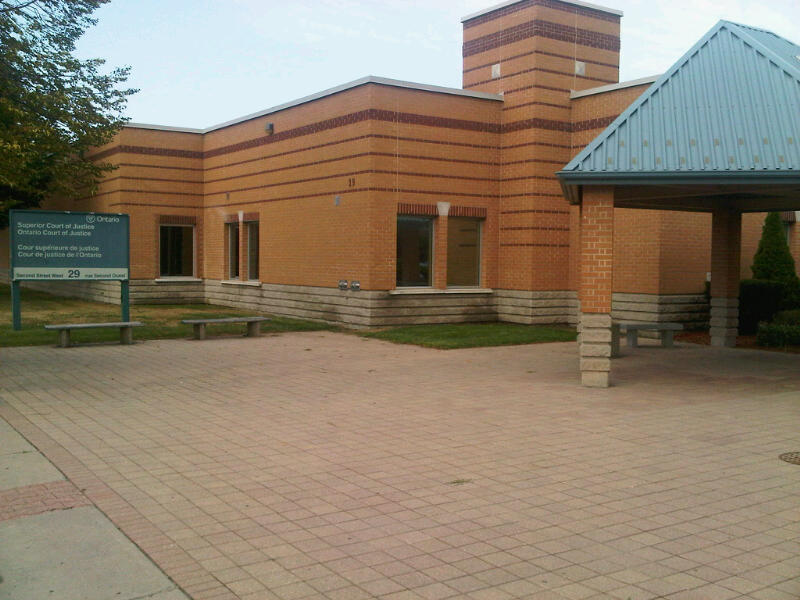 CORNWALL/IROQUOIS – The getaway driver in a 2019 armed robbery of a convenience store in South Dundas has been sentenced to some jail and also house arrest.
Travis Visser, 31, was sentenced last month to 68 days jail to be served on weekends as well as a six month conditional sentence. The first three months will be house arrest and then a curfew for the final three months.
He was scheduled to start his jail stint on Oct. 8.
Court heard how Visser drove a getaway car while Kasey Molson held up the Circle K in Iroquois at knifepoint on Feb. 18, 2019 while covering his face, stealing cash and cigarettes.
After the robbery, Visser led police on a chase on Highway 401 before he was boxed in by OPP and a spike belt was used to stop the vehicle.
Visser's lawyer, Doug Grenkie, told court his client has been living with his parents for just over two and a half years under strict bail conditions. Grenkie says the parents are "not sleeping violets" and would have reported Visser if he had disobeyed the conditions. Grenkie sought and got credit for roughly one-third of the 951 days on bail.
Crown attorney Elaine Evans was troubled by Visser's lack of initiative to get help for his crack cocaine addiction during the time he was on bail while the co-accused, Kasey Molson, had gone to Harvest House, a Christian-based supervised addiction treatment facility in Ottawa.
Judge Rick Leroy agreed saying that Molson rehabilitated his life while Visser has been "basically treading water."
While acknowledging the pandemic has made one-on-one counselling a challenge, "I don't like the fact that Mr. Visser hasn't even tried to initiate contacts. It was a telephone call, it was an email. That would have been a recognition of the problem…didn't do it. The PSR (pre-sentence report) is not favourable in that respect," Leroy said.
Leroy hoped that the probation office would address counselling during his sentence or probation. He said that instructing people to take programs was "kind of a fool's initiative" because people have to show motivation and desire to reform. However, it will be term of the probation.
Visser was given 68 days of house arrest to be served on weekends for the robbery charge (12 months jail with credit of 297 days of pretrial custody) and a six month conditional sentence on wearing a disguise with intent to commit a robbery.
Court also imposed a no-contact order on Visser for the victims, witnesses and the co-accused, a weapons prohibition as well as a DNA order. He's also not allowed to go to Iroquois.
Visser will also be on probation for two years after his sentence.
When asked by the judge whether he had anything to say, Visser said, "I'm going to keep working hard in my new life, keep working, spend time with my kids and stay on track."
Visser, who lives north of Prescott, has four children. He has a job and his employer has projects lined up for him in Spencerville, Brockville and Cardinal.