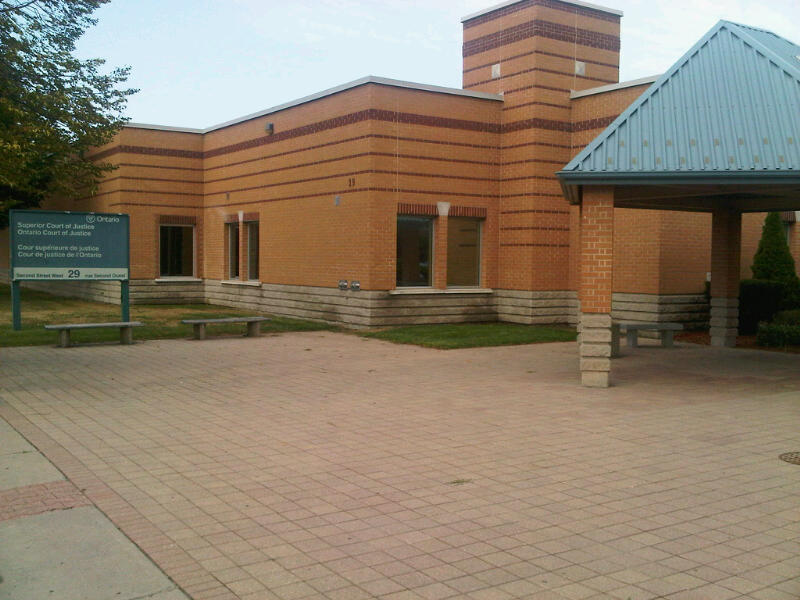 CORNWALL – A retired Roman Catholic priest from Quebec has received a suspended sentence and will be on the national sex offender registry for essentially the rest of his life for molesting a boy in a Green Valley church 45 years ago.
Gilles Deslauriers, 85, was sentenced on a single count of indecent assault on a male after groping an 8-year-old boy in a Green Valley church on two occasions in 1976.
Deslauriers pleaded not guilty but was found guilty in June 2021 following a one-day trial where the man's defence lawyers allowed the Crown to read the facts into the record without contesting them in order to arrive at a joint agreement on sentencing.
Court heard how the victim, who can't be identified under a publication ban, was touched inappropriately on two separate occasions in 1976 at the Sainte-Marie-de-l'Assomption Catholic Church on County Road 34 in Green Valley. One assault happened in the sacristy of the church while the other was in the rectory.
The victim reported the assault in 2019 when they were 51 years old.
In his decision Friday (Aug. 13), Judge Robert Beninger says Deslauriers has not taken responsibility for his actions but there was a "great deal of mitigation" for not contesting the prosecution and saving the victim from having to testify at trial.
"The offence committed by Mr. Deslauriers was a terrible breach of trust. He victimized a child. He did so while he was acting in a position of authority and respect in the community. He took advantage of his privilege and position to sexually assault a child for his own gratification because he thought she (sic) would never tell anybody what he did," Beninger said.
While saying that no sentence will "repair the harm done," the judge hoped that the sentencing would "assist her in moving forward with her life." The victim now uses the preferred pronouns of she/her.
As part of his suspended sentence, Deslauriers will be on non-reporting probation for two years, is barred from contacting or being within 500 meters of the victim or her family and is not allowed to work or volunteer in a position of trust or authority over people younger than 16.
He will be on the national sex offender registry for 20 years and has to submit a DNA sample to the court. He is banned from owning or possessing weapons for 10 years.
The likelihood of Deslauriers being out in the community is slim. Court has previously heard Deslauriers is suffering from health issues, has limited mobility due to poor leg circulation and walks with a cane. He lives with another retired priest in Vercheres, Que.