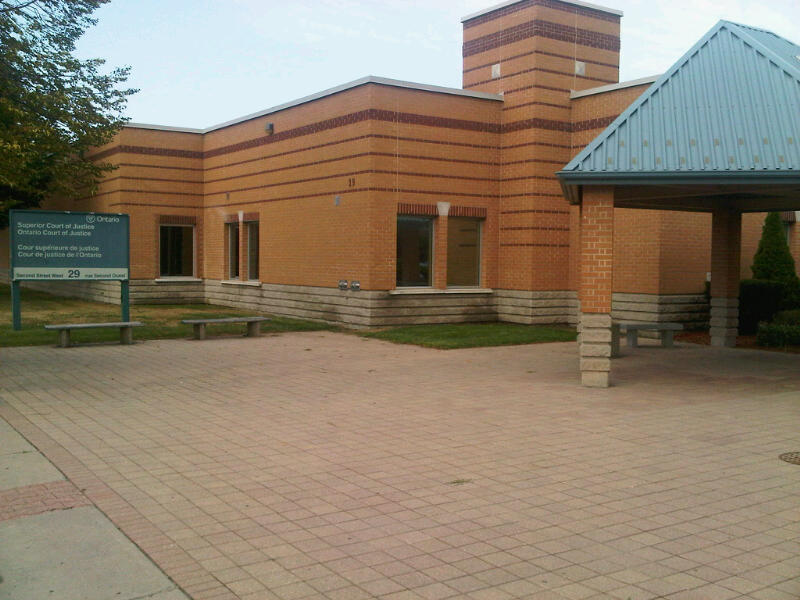 CORNWALL – A Quebec woman will avoid jail time in relation to her aggressive driving on Highway 138 in February 2020 that killed a Cornwall school teacher.
In a plea deal, Chelsea Heath, 23, of the Longueuil, Que. borough of Greenfield Park (across the river from Montreal) pleaded guilty to a Highway Traffic Act charge of careless driving causing death.
She avoids the Criminal Code of Canada charges she faced of dangerous driving causing death and two counts of dangerous driving causing bodily harm.
The Crown and Heath's lawyer, Lawrence Greenspon, agreed that she will face probation, a driver's licence suspension, a fine or charitable donation and a period of community service. The exact amounts will be part of sentencing submissions that still need to be argued in court before Judge Gilles Renaud.
In a statement of facts, court heard that Heath had been tailgating a southbound tractor-trailer and had been "aggressively attempting to pass" the truck, according to a witness who had been following Heath for about five kilometers before the crash on the afternoon of Feb. 24, 2020.
When she found an opening near Wheeler Road, Heath pulled her Volkswagen Tiguan sport utility vehicle into the oncoming lane without signalling and "without making previous efforts to observe if vehicles were travelling northbound on Highway 138," prosecutor Elaine Evans recounted.
Moments later, she slammed head-on into a Toyota Corolla, driven by 27-year-old Adriana Chretien-Lewis of Embrun, Ont. Chretien-Lewis was a third grade school teacher at Marie-Tanguay school in Cornwall.
Chretien-Lewis died at the scene from "multiple chest injuries." Two passengers in Heath's SUV suffered multiple broken bones and spinal injuries, as did Heath.
Members of Chretien-Lewis' family cried as the facts of the case were read into the record.
Evans noted that cell phones, texting, alcohol or drugs were not factors in the crash. None of the vehicles involved in the tragedy were speeding.
Heath, a Caucasian woman with shoulder-length blonde hair and wearing a black semi-transparent sheer top with a solid black collar, showed no emotion during her Zoom video appearance Friday. When asked by Judge Renaud if she would like to say anything, "I don't have anything to add," was the reply.
The case will be heard again in mid-September where the court will get a status check on Heath's pre-sentence report, which takes about 12 weeks to prepare. The family will have the opportunity to submit victim impact statements or present them during sentencing.
Rachelle Chretien, Adriana's godmother, was skeptical of the judicial process, asking Judge Renaud whether the victim impact statements would make a difference. Renaud assured her he would take all submissions into account before making a decision on sentencing.
"That's my promise to you. That's my duty to you and to the community," Renaud said.
Thumbs Up
(

5

)
Thumbs Down
(

94

)