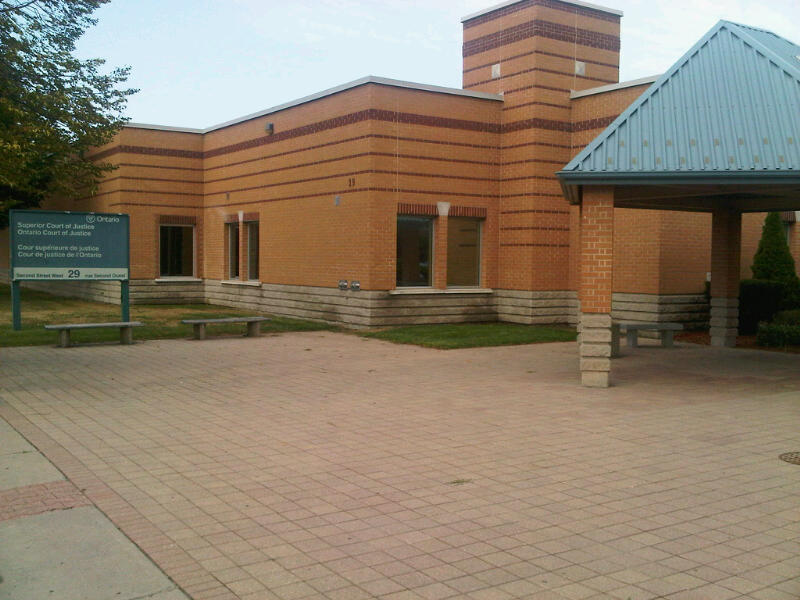 TORONTO/CORNWALL – A Cornwall justice of the peace, who closed up bail court early in June 2018, knowing a young man was waiting for his bail hearing, has been reprimanded for her actions.
In an 10-page written decision released today (July 24) from the Justices of the Peace Review Council, it decided Claire Winchester should be suspended without pay for five days but retain her benefits during that time.
She will also have to write an apology to the defendant, who was 19 years old at the time.
Winchester was found guilty in February of judicial misconduct under the Justices of the Peace Act.
The review council considered similar cases where justices of the peace were involved in "hasty, in-court, error of judgment situations" and felt that her removal from the bench wasn't warranted. But it felt that the five-day suspension would "restore the public's confidence in the judiciary and in the administration of justice."
The panel found that eroding the integrity of the judicial system was the most aggravating factor and that any reasonable person would have been shocked by her actions.
Winchester abruptly closed up the court shortly after 2 p.m. on June 27, 2018 "after she had been informed that the young person was releasable, because the proper informations (i.e. court files) could not be located. The afternoon proceedings lasted all of nine minutes."
"There was a lot of time to locate the missing documents and the obvious remedy testified to by some of her colleagues at the hearing was to take a short break and have things sorted out. She failed to do so and displayed unacceptable impatience when a young man's liberty was at stake," the decision reads.
The young man, forced to spend a night in jail, was found that night in his cell with a shirt loosely wrapped around his neck. He was taken to hospital but was otherwise unhurt.
While noting that Winchester took responsibility for her actions in her response to the complaints committee, her lack of taking full responsibility at the hearing was troubling. But the panel believes she now fully understands the full impact of her misconduct.
The hearing panel also noted that it was pleased to see that, since its verdict in February, Winchester had been getting remedial training on the law of bail and her obligations as a JP from the "Honourable Jack Nadelle, a well-respected retired judge of the Ontario Court of Justice in Ottawa."
Claire Winchester, who was previously a teacher and vice principal with the Upper Canada District School Board, had served nearly seven-and-a-half years, until she was sidelined pending this decision of the panel.