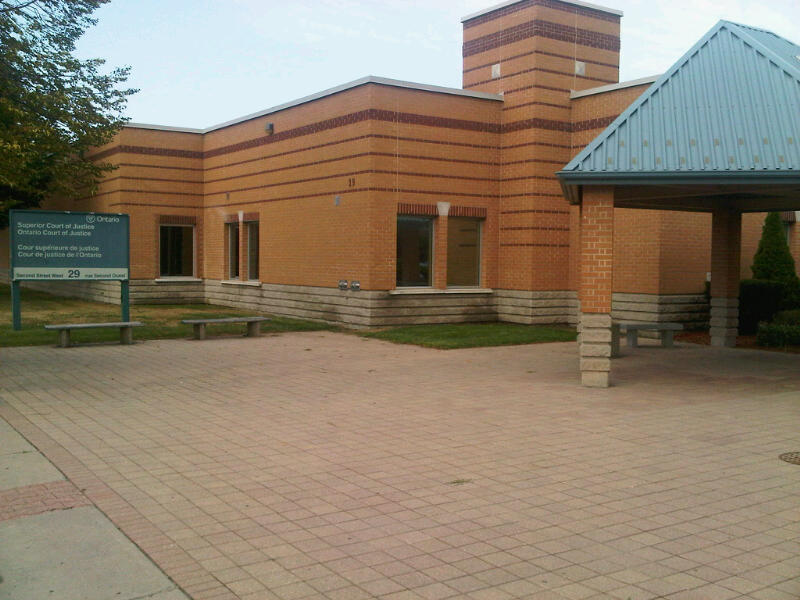 WARNING: This story contains graphic details of animal abuse that may be disturbing to some readers. Discretion is advised.
Only on Newswatch
CORNWALL – A Cornwall man has pleaded guilty to a dozen charges related to the horrific torture of 16 kittens two years ago.
Corey Dennison, 30, pleaded guilty in a Cornwall courtroom Wednesday morning (Jan. 8) to one count each of killing or wounding an animal, not providing adequate care to an animal and breach of probation for failing to keep the peace. The other nine counts were for causing unnecessary suffering to an animal.
He had initially been facing 60 charges.
As the court clerk arraigned Dennison on each count (a formal reading of each charge), court heard the horrid details of the abuse the 16 kittens faced between May and July 2018.
He had forced a rope down a kitten's throat, squeezed a kitten until it defecated in its mouth, burned the anus of another by putting electrical wires there, picked three kittens up by their tails, shaved a kitten's face and shot one with a BB gun. Some of the acts, which were videotaped, also included siccing a dog on the infant cats, where one sustained bites to its head and neck.
With the detailed arraignment, Crown attorney Raffael Beaulieu waived reading of the agreed statement of facts.
It wasn't spelled out in court how many of the animals died or survived the abuse.
Dennison's lawyer, Keith Gordon, requested a last-minute publication ban and a sealing of the exhibits in the case until sentencing. He argued that his client would suffer a setback mentally and would be "turtling…unable to communicate and cooperate" with professionals during his upcoming mental health assessment, given the social media backlash and death threats he received when police initially charged him in January 2019.
"As the court knows, my client does have some issues I fear would be compromised by having the matter reopened to a broader extent. I don't want to interfere with the healing process that we are proceeding with," Gordon said.
When asked by the judge, the defence lawyer admitted he hadn't thought about what grounds he could ask for a ban because his client "brought that up to me a few moments ago as we were entering the room. Obviously, there's press here. We recognize the freedom of the press," he said. Cornwall Newswatch was the only media in the courtroom.
But Judge Deborah Kinsella denied Gordon's request, deciding that just because the situation is "difficult" doesn't override the constitutional right to an open court and a free press. "These courts are open," Kinsella stated.
The judge then turned to Dennison and his family in the gallery, offering her best advice to "ignore social media" until he is sentenced.
Dennison will undergo a sexual behaviour assessment and a pre-sentence report before he is sentenced.
The case will be back in court in five weeks for an update and to pick a date for sentencing.
Thumbs Up
(

20

)
Thumbs Down
(

100

)