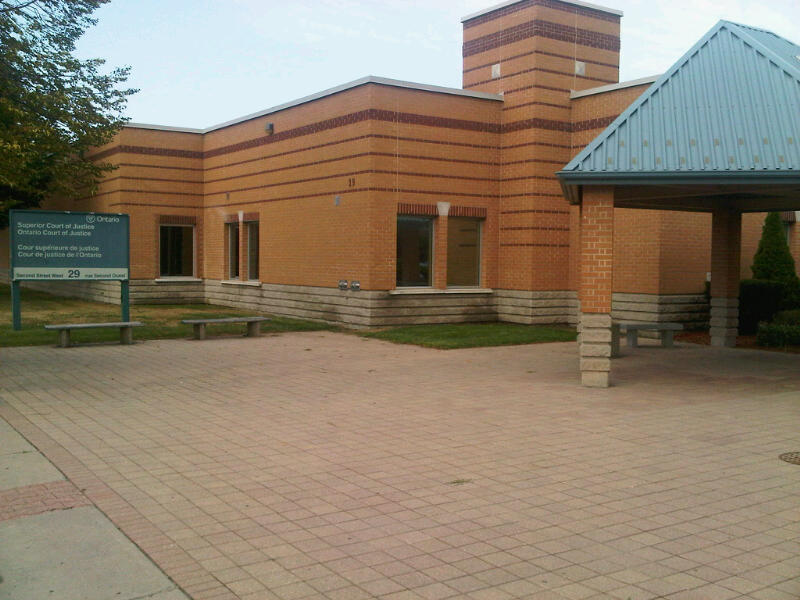 CORNWALL – An appeal hearing has been dismissed for a Cornwall man, convicted earlier this year of animal abuse, because he didn't show up in court Thursday.
Thirty-three-year-old Tyrone Lamoureux was given a suspended sentence in early August and ordered to perform 80 hours of community service. He was also banned from owning animals during his probation and also required to take anger management counselling.
The court did make an exception that he could keep the dog at the heart of the case, a smaller black-and-white breed named Quark. The judge felt separating the animal from its owner would hurt it, since the dog had bonded with Lamoureux, based on testimony.
Lamoureux was convicted after a trial on a single count of causing unnecessary suffering to an animal. Judge Deborah Kinsella ruled that Lamoureux was angry and upset in May 2018 and had carried the dog down a flight of stairs that caused unnecessary suffering. "That doesn't make Mr. Lamoureux a bad person. It means that on that day, he did something wrong." The court considered the act an isolated or "one-off" case.
Lamoureux had 30 days from the Aug. 7 sentence to file an appeal, which he did. An appeal hearing was scheduled for yesterday (Oct. 31) but Lamoureux did not show up to court.
Crown attorney Jennifer Burke said a notice of hearing was sent by mail to Lamoureux on Sept. 6 and there had been "plenty of time" for the notice to reach him.
Burke asked that the appeal be dismissed, which was granted by Judge Johanne Lafrance-Cardinal at 11:25 a.m. Thursday (court started at 10 a.m.).
In a Facebook message to Cornwall Newswatch Friday morning, Lamoureux said that he consulted with a lawyer and was advised the appeal "wouldn't go anywhere" if there were no procedural errors.
"Why would I go? Just to have a corrupt justice system tell me I'm still guilty because I had my chance to present evidence and didn't, due to not being educated enough about our justice system?"
Lamoureux added that he as "lost faith in society. My faith in our democracy and all it stands for is fundamentally shaken. That's why I didn't show up."