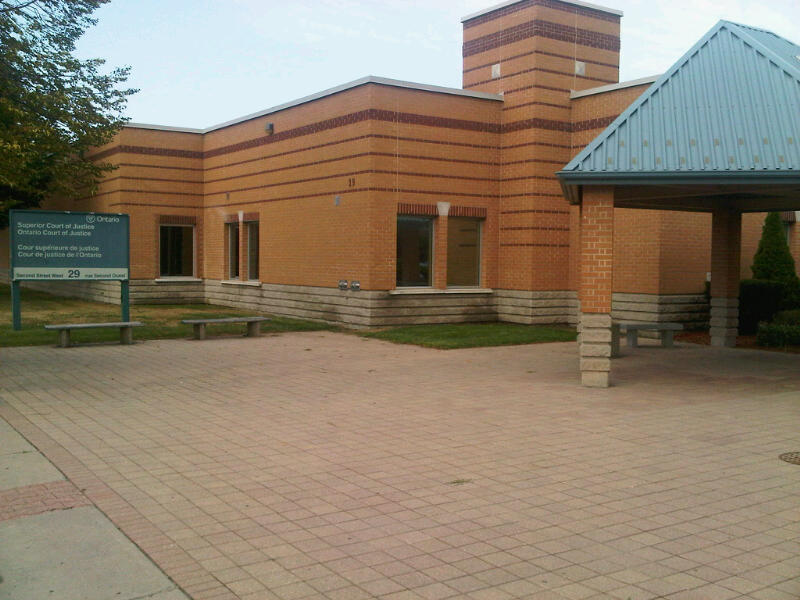 CORNWALL – Sentencing for a Rockland man, accused of carrying out a violent home invasion on Guy Street in Cornwall in May 2018, has been put off until next week after he showed up in court Thursday visibly in distress and claiming of heart problems.
Christopher Beaulieu, 45, was to be arraigned and enter a plea on a charge of aggravated assault. The Crown had planned to stay a simple assault charge.
Beaulieu, gasping for breath in speaking in a gravelly voice, said he was suffering from cardiac problems. "Extremely…having heart issues. I'm having cardiac problems." A document filed with the court from an Ottawa addiction treatment center, Serenity House, outlines a list of medications he's taking for health problems.
When asked by Judge Diane Lahaie whether he had been to the hospital, Beaulieu answered that he had been told that it "would be better to come here first and then go."
His lawyer, Douglas Baum, told Lahaie that his client planned to go to his doctor in Cornwall (he had driven from Ottawa) but "I told him to come here so he could ask you first."
"I'm concerned," Lahaie stressed. "He's saying he's having heart problems, I don't think it's a wise decision to force him to stay here. If he wants to go to the hospital, he should go to the hospital."
Crown attorney Michael Purcell had no objection to Lahaie's assessment given the situation.
Lahaie also noted that the upcoming sentence was likely causing Beaulieu some distress as he has never served an actual jail sentence, except for pre-trial custody.
Beaulieu is scheduled to be sentenced in Cornwall in one set of charges on Sept. 11 and then later in the afternoon in Alexandria on another set of charges.
The case has been mired in delays for a number of reasons, including a change of intent to plea, a delayed pre-sentence report (PSR) that hadn't even been started in August, and a change of defense counsel after Beaulieu's previous lawyer inexplicably went MIA.
Thumbs Up
(

2

)
Thumbs Down
(

28

)