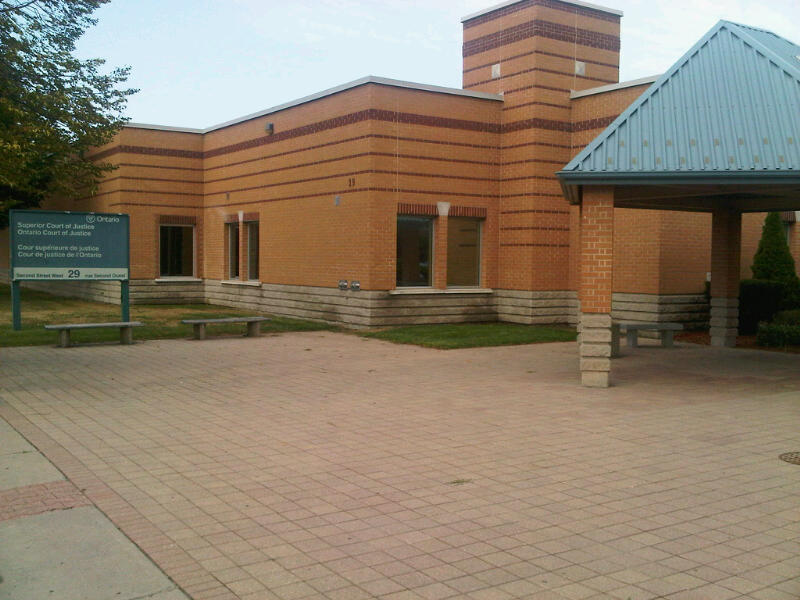 CORNWALL – An Ottawa man has been given an eight year sentence for robbing the Cornwall Shoppers Drug Mart with a knife three years ago.
Matthew Armstrong, 32, was sentenced earlier this month (July 2) before Cornwall Judge Laurie Lacelle.
Armstrong will serve the eight year sentence once he completes the sentence he's already serving at the Ottawa-Carleton Detention Center. That's where he was arrested three years ago shortly after the robbery.
In June 2016, the Brookdale Avenue drug store was robbed at knife-point by two men wearing bandanas or cloths over their face. Armstrong took drugs and cash.
Armstrong was also sentenced for having his face concealed during the robbery (two years concurrent (sentence to be served at the same time)), operating a motor vehicle while disqualified (two years concurrent) and motor vehicle theft (one year concurrent).
Additional charges of motor vehicle theft and possession of a prohibited weapon (knife) were stayed.
In addition to the prison sentence, Armstrong is banned from having weapons for the rest of his life and has to submit a DNA sample.
Restitution to Shoppers Drug Mart for the drugs and cash was denied, according to court records.
The co-accused in the case was Adam Martin of Akwesasne, who was 33 years old at the time of the robbery. No information was available on his case.