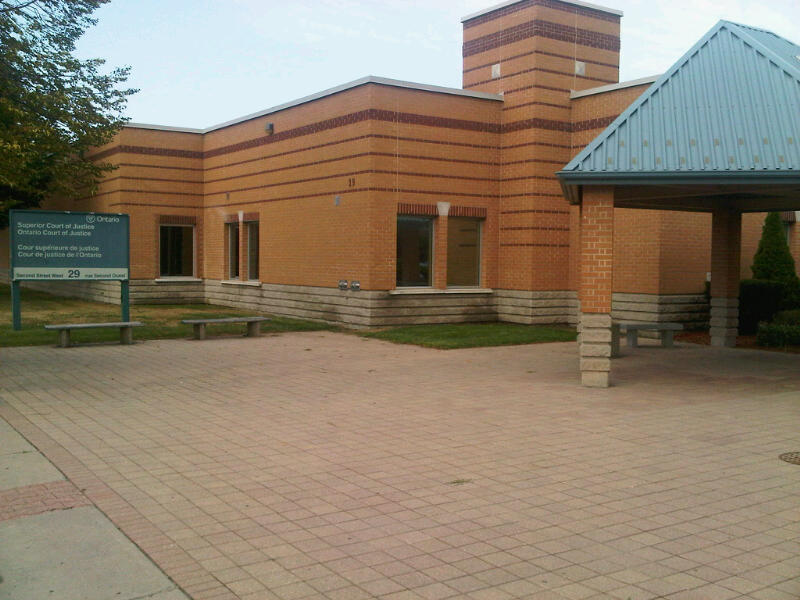 CORNWALL – A petty thief went on a four month crime spree at various places around Cornwall, which included stealing live chickens from someone's back yard.
"I'm circling the drain at this point. I'm drunk every day," 36-year-old Laurel Kubecki sobbed in the prisoner's box as she pleaded guilty to 10 of the 21 charges she is facing, which included theft, failure to comply with court conditions, breach of conditions imposed by a peace officer and break and enter.
Judge Gilles Renaud explained each charge to Kubecki to make sure she understood the consequences of pleading guilty.
The slender woman with short, blonde hair, was wearing a black tank top and blue jeans. She shifted between confusion and being distraught, her eyes welling with tears as she looked at a family member in the public gallery.
The thefts happened between April and June this year.
One of the victims was her former employer – Shopper's Drug Mart – which was ripped off for $49.95 in toiletries and cosmetics. Kubecki broke down and court had to take a recess to allow her time to pull herself together.
The other victims were No Frills (a $6.24 bag of cheese curds), Food Basics ($200 in merchandise), the LCBO ($27.20 in alcohol) as well as residents with homes on St. Felix Street (three cases of beer, a radio and box wine), Third Street (tools and chickens) and Carleton Street (a bank card, a pair of sandals and $20 cash).
In the case of Third Street, Kubecki scooped up 11 live chickens – three adults and eight chicks – put them in a pet carrier and took them to her apartment. Police were able to identify her from CCTV footage because her boots matched the ones she was wearing in jail – she had been released about 90 minutes before the chicken caper. She also left her drink behind at the crime scene, court heard Thursday (July 4).
In some instances, Kubecki couldn't remember what she had done but agreed that she was guilty for her actions. "It's hard to think that I did this stuff," she cried. "I was drinking but I wasn't blacked out or anything," she said of the theft at the LCBO.
Kubecki also described what she did as "dumb decision making. This is embarrassing."
The chicken owner got his birds back but some of the other victims were not as fortunate.
Court has adjourned the case until later this month to allow the prosecution to collect victim impact statements. Crown attorney Jason Pilon will be meeting with Kubecki's defence lawyer, Doug Grenkie, to see if they can come to an agreement on an appropriate sentence.
Thumbs Up
(

8

)
Thumbs Down
(

23

)