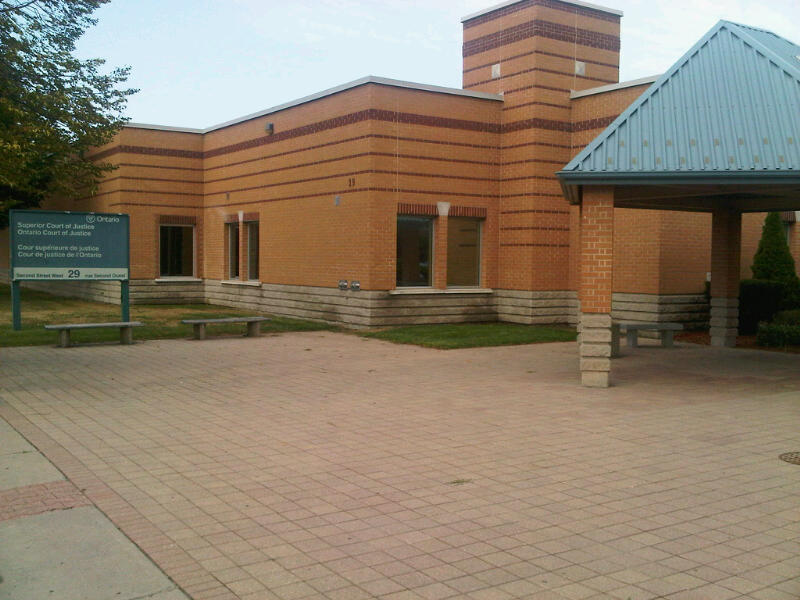 Only on Newswatch
CORNWALL – The prosecution has dropped all charges against a Cornwall man, arrested in connection to an armed robbery at a Pitt Street convenience store in November.
The move comes after Dillon Brunet, 21, pleaded guilty Thursday to a couple of charges in connection to a separate but related event around the same time in November 2017. The court heard about Brunet's quick downward spiral into a "strong drug addiction" with hard drugs including fentanyl.
Brunet pleaded guilty to a drug possession charge and being unlawfully in a dwelling house – a less serious charge than the original break and enter charge he was facing.
Court heard how Brunet, accompanied by some "associates", had broken into a home and cleaned the place out of prescription medication. Those "associates" are also facing charges and are at various stages within the criminal court system. One is also believed to be still wanted by police, according to the Crown.
Brunet, who didn't have a criminal record, was described as a "follower" who got swept up and influenced by undesirables. Everything happened within a few weeks in October and November 2017.
There is a publication ban on the case on any information that could identify the victim or the complainant in the case.
A person who knows Brunet very well, spoke at the sentencing on Wednesday. "He's hit rock bottom and he knows it," the person said.
"What Dillon did was wrong. It is drugs that contributed to all of this. Dillon's never been in trouble and I sincerely believe that the people he was with was a big contributing factor," they said.
For those two counts, he received time served on the drug charge (six days, credited at one-and-a-half to one, for a total of nine days).
Judge Deborah Kinsella noted that Brunet has been on restrictive bail conditions since November and has not run afoul of the law.
"In my view, the time that you spent on bail proves to me that I can consider a conditional sentence. It does not, in my view though, alleviate the need to set a sentence and send a message that's going to deter others," Kinsella said.
The conditional sentence on the dwelling house charge is 60 days, of which the first 30 days will be under house arrest. The sentence will be followed by probation for a year-and-a-half.
The conditions of the sentence and the probation include a no-contact order with the other "associates" as well as "anyone deemed inappropriate by your supervisor."
As for the armed robbery at the Pitt Street corner store on Nov. 12, 2017, those charges have been dropped. The charges at the time included robbery using a firearm, carrying a concealed weapon, pointing a firearm, possession of a dangerous weapon and possession of cocaine.
"The remaining counts before the court have been the subject of a great deal of scrutiny and subsequent investigation by the police in consultation with the Crown. I can indicate that that further investigation has resulted in the Crown no longer having a reasonable prospect of conviction as the police no longer believe they have reasonable grounds against Mr. Brunet," Crown attorney Jason Pilon said.
Court also heard Brunet has already worked to turn his life around, such as getting a job at a local fast food restaurant. He will still be able to keep his job, as going to work is an exception while serving his sentence in the community.
Brunet chose not to speak during sentencing. He was represented by lawyer John Wright.