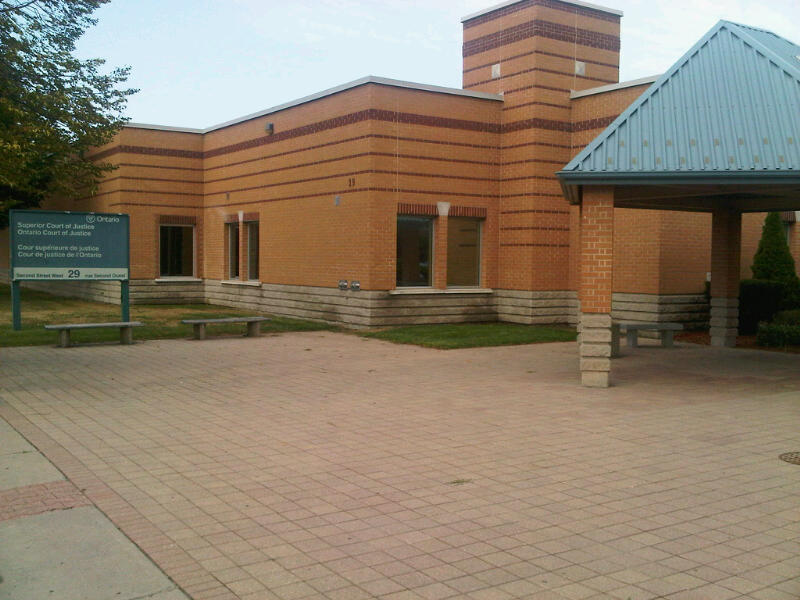 CORNWALL – The former president of the Cornwall Minor Hockey Association (CMHA) has been found guilty of defrauding the organization.
Brian Caskenette, 60, was charged with fraud over $5,000 after unauthorized personal expenses were found on a CHMA credit card between November 2011 and May 2014.
He was president of the CMHA for seven seasons before charges were laid in November 2014.
Judge Rick Leroy delivered the verdict this morning (Thursday) in a Cornwall courtroom, while three people with an interest in the case sat in the gallery.
Leroy accepted that a number of cash advances were made on the credit card to allow Caskenette to "shop for the best deals for the organization" by paying with "cash without receipts to get the biggest discounts."
But the judge said "it was Mr. Caskenette's choice to commingle his personal affairs with those of the CMHA" and Caskenette should have known the requirement to maintain detailed records.
During an audit of the organization in the spring of 2013, Leroy said Caskenette was cognizant of personal expenses on the card over and above what he had already declared.
Leroy recounted spotty record keeping during credit card use over a 16 month period. As a long time hockey association president, "he knew the obligation to maintain detailed records" yet "no attempt was made to allocate this spending (cash withdrawals) to CMHA accounts."
"In conclusion, I am not left with a reasonable doubt as regards to the use of the credit card for personal use, CMHA deprivation in excess of $5,000, or that Mr. Caskenette was knowingly dishonest with the use of CHMA property."
The judge believes the fraud that he was able to calculate was a total of $12,381.
That included a saw, two flat screen TVs, a drying rack and an air compressor – all articles that couldn't be accounted for within the CMHA before or after its move to the Benson Center.
While the judge believed there was fraud in the form of cash advances for personal use, he couldn't quantify an amount. Leroy believed the majority of the $33,000 was spent on CMHA business – but not all of it. The cash advance total was $34,192.
Leroy accepted the Crown had established its case beyond a reasonable doubt.
The case will come back to court on Jan. 18, 2018 for sentencing. The maximum sentence for fraud over $5,000 is 10 years in prison.