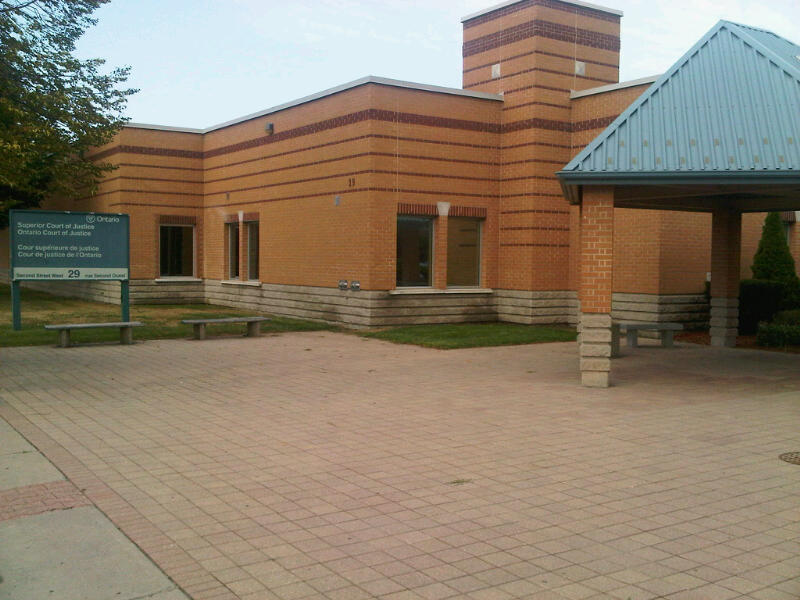 CORNWALL – Sentencing for a man involved in a 2014 murder on Cornwall Island has been delayed because of a late-day discovery he might be partly aboriginal.
Christopher Baldwin was scheduled to be sentenced this morning after pleading guilty to manslaughter in March in the death of David Hopps.
But defence lawyer Leo Russomanno told court Baldwin learned from his gravely ill mother that his great-grandmother was a full-blooded aboriginal from a First Nation near Simcoe, Ont.
Russomanno said, based on the information he received from Baldwin's mother, that his great-grandmother was Algonquin and was "adopted" by a non-indigenous family.
Court heard Baldwin believes he's a "quarter aboriginal".
"I should indicate that at no point before last week was I ever aware that these implications existed and, had I been aware, I would have immediately taken steps to do this and frankly Mr. Baldwin wanted me to state firmly and to your honour that he wants to get this sentencing on," Russomanno said.
The revelation has triggered a so-called Gladue report, derived from the Supreme Court of Canada decision R. v. Gladue, where a court must consider an offender's aboriginal background before sentencing. It must also take into account all reasonable alternatives to prison.
Judge Johanne Lafrance-Cardinal questioned why it was significant as he is "not registered anywhere" and doesn't have legal native status but the defence lawyer said that will be learned during the investigation.
Crown attorney Dan Brisebois had no objection and said "the claim is very important" but it's also important to get "independent" and "objective" verification of Baldwin's assertion, which could take about three weeks.
Brisebois said "everyone is anxious to proceed" but he understands the review has to take place.
"I am very sad we can't proceed today," said Judge Johanne Lafrance-Cardinal, addressing the families in the gallery. "Obviously, it's not something we can control. I know that all of you want to finish this as soon as you can. We were all ready to proceed, but this is a hiccup and we have to deal with it before we can proceed."
Sentencing is now scheduled for Tuesday, Aug. 29, 2017 at 10 a.m.
The details of the murder on Nov. 30, 2014 are still subject to a publication ban.
Thumbs Up
(

5

)
Thumbs Down
(

24

)