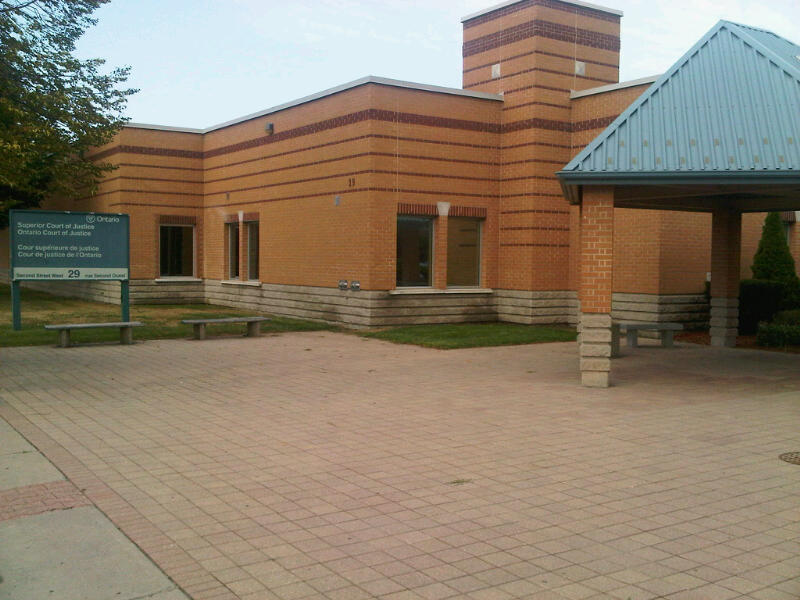 Correction: This story has been corrected to show that the accused will be spending a total of 12 months (one year) under a conditional sentence, commonly known as house arrest, and not eight months in a provincial jail as earlier reported. Corbett is still serving a 60 day intermittent sentence as well. Due to the commonality in SD&G of the name "Robert Corbett," we have added his middle name for clarity.
CORNWALL – A South Dundas man has been given a suspended sentence in relation to the Project Cardiff drug bust in 2016.
But Robert Kenneth Corbett, 36, will still be spending 60 days in jail, followed by a year of house arrest after being convicted on charges of assault, uttering threats and driving a motor vehicle while disqualified.
Corbett was given a one day suspended sentence on Thursday (April 6) in relation to his three charges he faced from the Project Cardiff case. Those were for failing to abide by a curfew, violating a no-contact order and an order not to operate a motor vehicle.
Those charges were laid in August 2016 after O.P.P. officers raided several homes in Cornwall, South Stormont and South Dundas, seizing drugs and weapons.
But Corbett was given jail time for an unrelated assault and uttering a death threat.
He will serve a 60 day sentence, to be served on weekends, for the assault. After that, there will be a six month conditional sentence for uttering a threat and a further six month conditional sentence for driving while disqualified.
Corbett was also given a 10 year driving ban as part of that sentence.
Thumbs Up
(

4

)
Thumbs Down
(

8

)