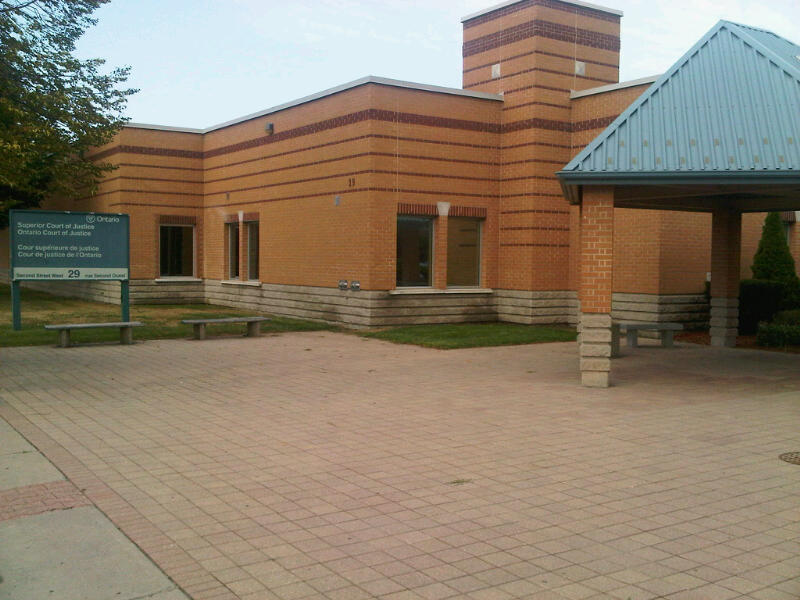 ALEXANDRIA – A member of the Project Harden handgun trafficking ring has been sentenced to nearly five years in prison.
Devin Lazore, 22, was sentenced June 3, 2016 in an Alexandria court by Judge Gilles Renaud after pleading to a dozen drugs, weapons and proceeds of crime charges.
He was given a total of 54 months in prison.
The drug-related charges included possession of cocaine for the purpose of trafficking, possession over $5,000 from proceeds of crime and trafficking in marijuana.
The weapons charges included possession of a .45-caliber handgun, a 9-millimeter handgun, brass knuckles, a butterfly knife and pepper spray.
The court took into account Lazore's year-and-a-half in pretrial custody.
The Akwesasne man also has to submit a DNA sample to the court and is under a lifetime weapons ban.
Lazore was among eight people charged in May 2015 as part of the multi-police force trafficking probe called Project Harden.
One of the key players – 32-year-old Sonia Bernier of Saint Hubert, Que. – is serving a seven year sentence.
Paul Nassif, 38, and Hussein Yassin, 41, have trials scheduled for early 2017.
Pierre Nassif is scheduled to enter a plea next month.
The cases for Naeaed Rashed, Hussein Yassin, Sean Carl and Francois Billard are still making their way through the court system.
Thumbs Up
(

11

)
Thumbs Down
(

2

)