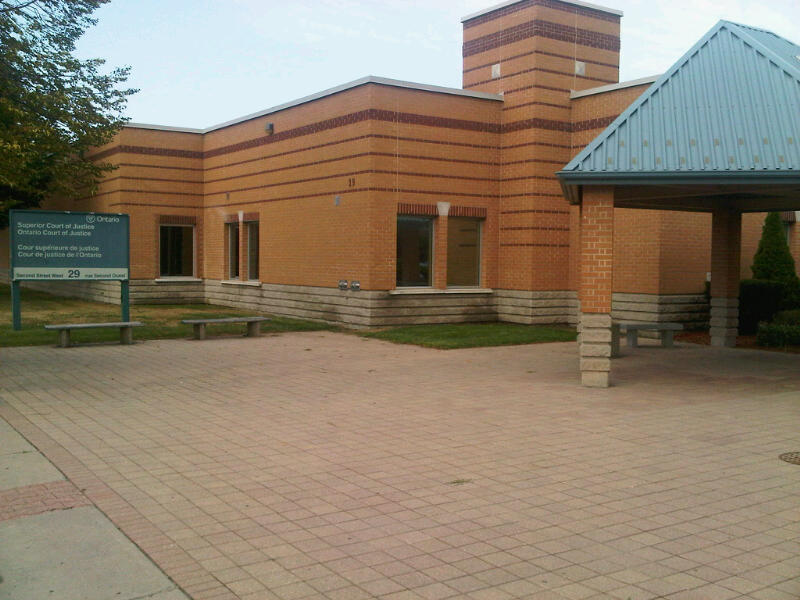 CORNWALL – On his last day on the bench, a Cornwall judge delivered a stinging criticism on the state of the Ontario justice system.
Bruce MacPhee reflected Thursday after he sentenced John Pecore to two-years-less-a-day for a series of violent armed robberies.
MacPhee may have felt slighted after the Ontario Ministry of Corrections ignored his request to have Pecore go through a mental health assessment at the Brockville jail, a provincial correctional facility. That didn't happen and Pecore was instead sent to the penitentiary in Ottawa. The judge had hoped to have the information to help him make his decision on a sentence.
"There was a time when Cornwall had its own jail. Brockville had its own jail. Pembroke had its own jail. Usually these jails were staffed by local people and people were sent to short term remand in the local jails," MacPhee stated.
"Over the course of time in this community other programs were developed in my lifetime through the hard efforts of a lot of dedicated people in the community," the judge said.
"For example, in the early 1980s there was established a very well run, useful facility called Bergerons in Riverdale. People like you (Pecore) and other people in the community were often on remand there or when they served short sentences they could be placed there," MacPhee said.
Over the course of time both the facility and some of the jails closed, he said.
"When I think of all the people…who put all of their heart and soul into establishing these places because they were concerned citizens, I was saddened. Corrections is a very difficult task. It's complicated. Prisons are difficult places for people to work because many of the people in there don't want to be helped. They want to continue acting out so it's a harsh place to be," MacPhee said.
He said many of the jail conditions today are "tough…I know how difficult those conditions are."
Judge MacPhee also suggested for SD&G, it's a tough place for people to serve intermittent sentences in places like Brockville and Ottawa.
"You have to get on a bus and go out there (to Brockville)…It might only be an hour-and-a-half to get to OCDC (Ottawa Carleton Detention Center) but for a lot of people in this community it might as well be ten hours. They don't have the wherewithal to get a ride. It's okay in Brockvillle, you go downtown and there's the jail. So you see the inequity in that?"
Judge MacPhee said his comments could be "dressed up any way" but he wants the Ministry of Corrections to be "ethical" and acknowledge that there are inequities in the system.
"Don't tell this judge that Cornwall gets a fair shake because it's just not true. And I am so grateful that we have such a fine team in this courthouse who take people back a forth. Both the local police, Akwesasne, O.P.P…. they do a great job on difficult circumstances. But the public gets a short shrift. Not just the accused going up there, but the families, the employers, everyone else."
"If they are talking to me, they're talking to the wrong person."
MacPhee was appointed to the Ontario Court of Justice in 1990 and presided in Brampton and Ottawa before coming to Cornwall in 1999.
His official retirement date is May 31, 2016.
The Judicial Appointments Advisory Committee has received applications for a judge's position in Cornwall though the timing for his replacement is not known.