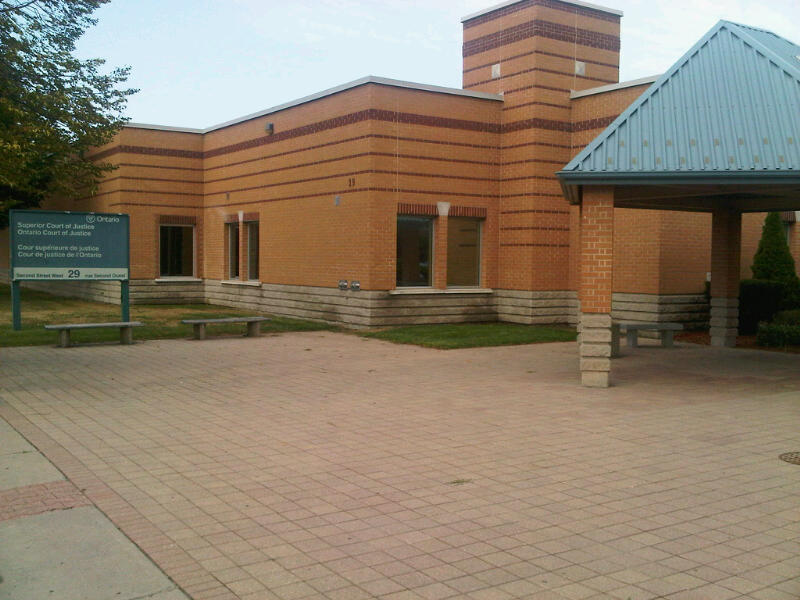 CORNWALL – What if an accused bank robber entered a plea but a court official wasn't there to record it?
That happened Thursday in a Cornwall courtroom as Daniel Beauregard, 51, was arraigned on charges of robbery, attempted robbery, wearing a disguise and a breach a probation order.
Crown Attorney Andre White and defence lawyer Mash Frouhar had prepared a joint position for a prison sentence and restitution to a bank in Winchester.
The BMO on Main Street in Winchester was robbed of $2,770 on Nov. 13, 2015 and there was an attempted robbery a month later at the Scotiabank in South Mountain.
But Judge Bruce McPhee said he wouldn't accept the joint position because he didn't perform the pre-trial on the case – it was Judge Gilles Renaud.
Court adjourned briefly for both lawyers to get a date to have Judge Gilles Renaud hear their matter, but when court reconvened there was now an extra official in the bench ahead of Judge McPhee.
It seems the court reporter – the person who transcribes and records everything in the courtroom – had been working in another courtroom, unbeknownst to all the other workers in the body of the court.
As a result, the pleas that were taken and all the arguments made were never recorded.
"We apologize to Madame reporter for our collective mistake," Judge McPhee said.
"Give what happened with, what appears to be off the record, we went to get a date from Justice Renaud and that is on May 3rd at 10 a.m. in Morrisburg and since he pre-tried it that would be, as your honour advised, the best approach to Mr. Beauregard's matters," Crown Andre White said.
This was the second time the plea has been delayed after defense counsel wasn't available for the plea date on April 21, 2016.
Thumbs Up
(

0

)
Thumbs Down
(

7

)