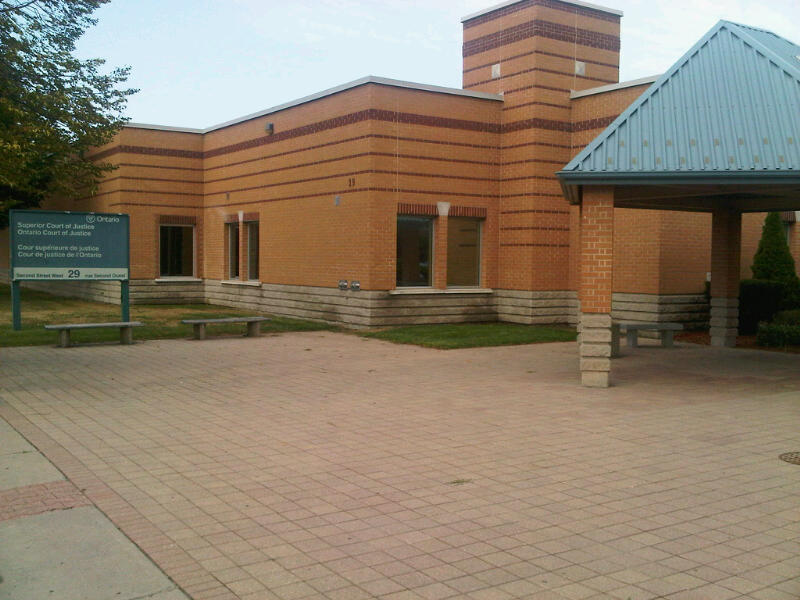 CORNWALL – A plea deal for Cornwall financial advisor has been delayed because an Ottawa investigation may be about to lay charges.
Gilles Saucier was expected to enter a plea today (April 25) to three amended or "rolled up" counts of breach of trust, fraud and uttering forged documents on the 26 count indictment.
Saucier, president of Gilden Financial Solutions Corporation in Cornwall, is accused of defrauding at least 16 people – many of them couples – of tens of thousands of dollars between 2009 and 2011.
But that plea didn't happen Monday.
When Judge Johanne Lafrance-Cardinal asked about a pre-sentence report, defence lawyer Mark Ertel revealed that on ongoing investigation in Ottawa is reaching its final stages.
"You may recall from the pre-trials that the plea was going to be put in and the matter was going to be adjourned because there were other investigations ongoing," Ertel said.
"In the Ottawa area? Is that the one?" Lafrance-Cardinal asked.
"Yeah, that probably would wind up, in some way, in this court," Ertel answered.
Crown Andre White provided further explanation.
"I spoke to the investigator and matters are advancing and he's getting towards the late stages of the investigation to the point of organizing, perhaps having Mr. Saucier enter an interview, and arrest him in the not-too-distant future," White said.
After a brief break to switch courtrooms, the lawyers addressed the next steps for the case.
Saucier's lawyer, Mark Ertel, was first to address the judge.
"There are stumbling blocks that may or may not be able to be sorted out, if I can describe it like that. You (the judge) have been made aware that there's an ongoing investigation, there's some other charges coming, that sort of thing. Originally, there was an intention to enter a plea this morning and for reasons I've explained to my friend (Andre White) that can't happen," Ertel said.
Crown Andre White added his thoughts. "Obviously, there's a big difference between somebody who's coming forth and acknowledging their responsibility for this type of behaviour – it's a large scale fraud. And I think defence counsel (believes), based on the preliminary hearing, that this is a very strong case. I hope (they) would acknowledge that and continue along this route, and if not, well, the Crown is fully prepared to prove the allegations," White said.
Saucier was in the court for today's hearing. Wearing a purple shirt and tie and a grey pinstriped suit, he sat quietly at the back of the courtroom with his legs partly crossed.
When contacted by Cornwall Newswatch, a spokesman for the Ottawa Police Service said they would not comment on open investigations.
The matter has been adjourned until June.