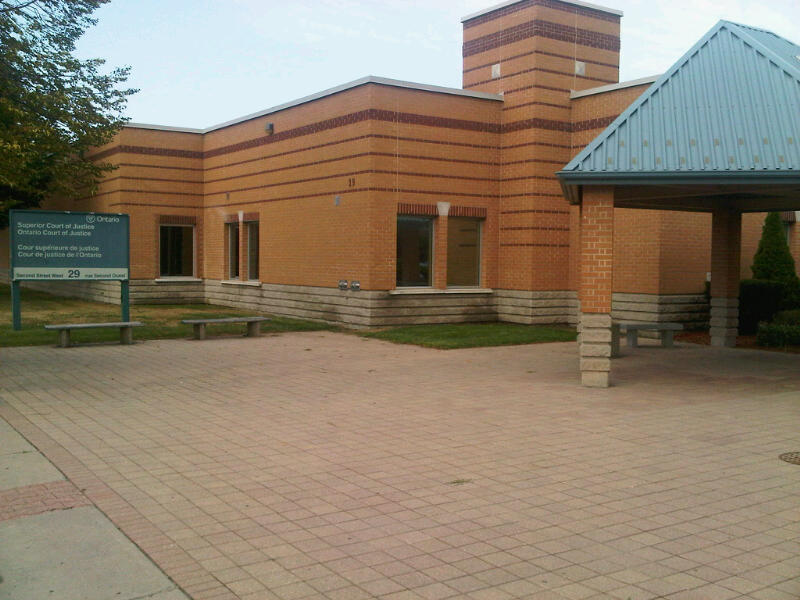 CORNWALL – A plea deal for one of the accused in a handgun trafficking ring in Cornwall has been delayed due to labour problems at the province's jails.
Devin Lazore, charged in the Project Harden bust in May, was scheduled to enter a plea today (Dec. 30) in a city courtroom.
But his lawyer, Neha Chugh, told court she has been unable to meet with her client due to lockdowns at the province's jails.
Chugh told court she travelled to the Ontario Carleton Detention Center in Ottawa earlier this month and also went to the Central East Correctional Center in Lindsay on Monday and was turned away both times because of lockdowns.
"Originally we had planned to potentially resolve the matter before the end of the 2015 year," Chugh said. "It's not my practice to proceed with something of this gravity simply by speaking to my client in the cell block."
Lazore, 22, is facing 11 firearms-related charges including possession of a prohibited weapon and possessing a firearm with an altered serial number.
He was one of eight people arrested during the May 27, 2015 bust.
The court tried to schedule a disclosure meeting (where the Crown and defence share their evidence) at the Cornwall courthouse but due to holidays and staff availability it wasn't able to be arranged.
The matter will be heard again Jan. 8, 2016 in Cornwall at 9 a.m.
Around 6,000 members of the corrections unit of OPSEU are poised to go on strike Jan. 10, 2016.