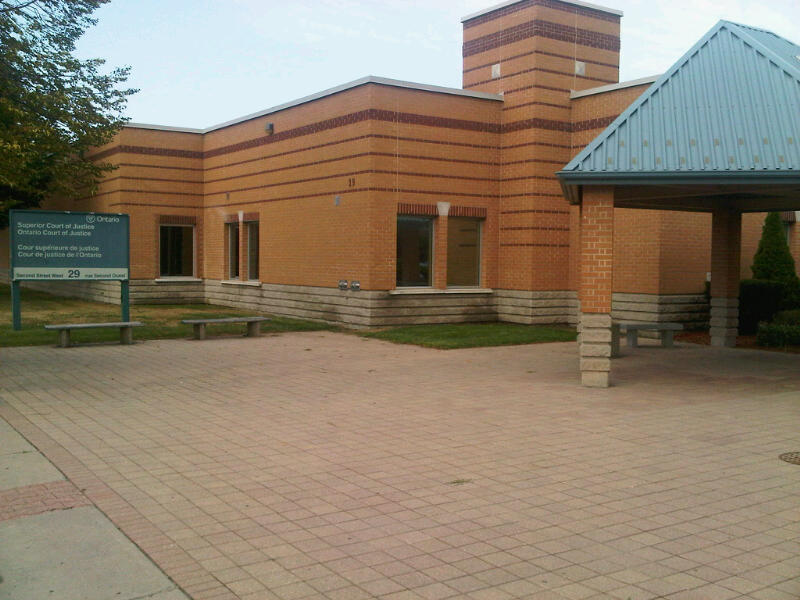 CORNWALL – A Cornwall man has been sentenced to four years in prison as one of the key players in a contraband cigarette smuggling ring.
Blake Trudell was sentenced in a Cornwall court this morning (Monday) as several family members sat in the gallery. Trudell looked at his relatives and shrugged his shoulders a couple times as Judge Gilles Renaud delivered his sentence.
He had earlier pleaded guilty to one of the eight criminal charges he was facing.
Given the nature of the operation, which recruited people to smuggle, and in order to deter others from getting into the contraband trade, Renaud was inclined to impose a prison sentence.
Trudell was among 37 people charged in June 2013 after police dismantled of a large-scale smuggling ring operating in Cornwall. He was 54-years-old at the time.
Project O-Titan was launched in 2012 and zeroed in on five separate organized crime groups working together to move tobacco from the United States into Cornwall for distribution in Eastern Ontario.
Officers seized over 100 pounds of marijuana, 11,615 cartons of contraband cigarettes, over $52,000 in Canadian cash, firearms, 17 vehicles and two boats. Two marijuana grow-ops were also shut down.
In his 20 years on the bench in Cornwall, Judge Renaud said he kept records of the fines imposed for contraband smuggling, which have totalled $18 million. Renaud said he "stopped giving fines" because, in many cases, people convicted either don't pay them or paid very little toward the amount owing.
He said the crime was "fueled by greed" and that the "community has suffered (from this) criminal organization."
With credit for time served in pre-trial custody, Trudell will serve three-and-a-half years in prison.
Trudell is suffering from ongoing health issues and the judge did afforded some leniency, allowing Trudell to be considered for parole at the earliest possible opportunity.
Trudell also has to submit a DNA sample and will be banned from owning weapons for five years.
Trudell will serve his sentence at the Quinte Detention Center in Napanee.