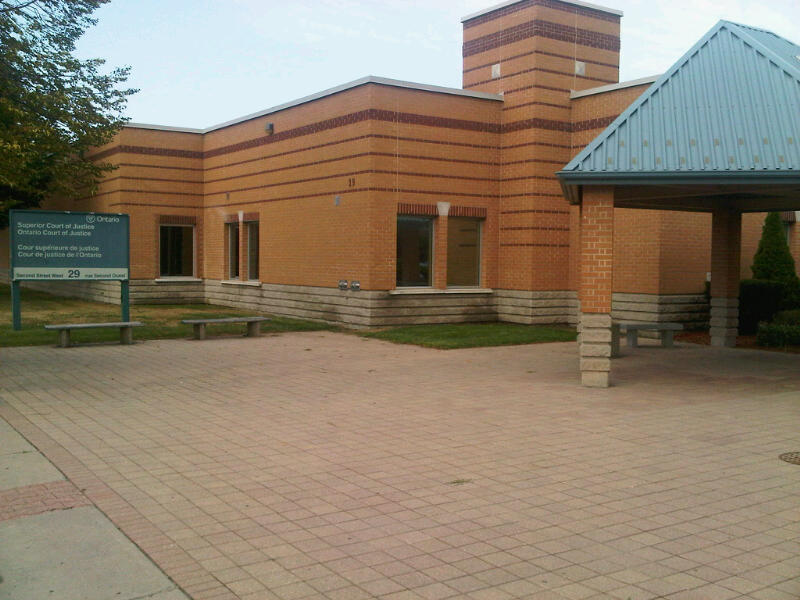 CORNWALL – A North York, Ont. man has been given a 75 day jail sentence and has to pay back the money he defrauded from a South Glengarry gas bar.
Ronny Yacoub, 33, pleaded guilty to two counts of fraud under $5,000 and two counts of failing to comply with court orders.
The balance of the charges – 33 in all – were withdrawn by the Crown.
Yacoub, along with an unidentified man, went to the Canadian Tire gas bar on North Service Road (ONroute Bainsville) in early August, and purchased lottery tickets, prepaid wireless cards, a lighter and drinks using fraudulent credit cards.
Crown Attorney Isabel Blanchard told court Yacoub was identified by security footage and by credit card transaction receipts, which he had signed. Blanchard said Yacoub also came to the store with numerous lottery tickets to be checked.
Blanchard said, according to store employees, Yacoub was trying to rush them and become very rude and aggressive with asked for identification. "The accused did show the employee identification but kept his thumb over his name, so it was not visible," Blanchard explained.
Seven credit cards were used that night and nine transactions were completed, while six were declined. Here's the list of the successful transactions on Aug. 6, 2015:
9:44 p.m. Visa $800.00
9:45 p.m. MasterCard $600.00
9:46 p.m. MasterCard $800.00
9:54 p.m. MasterCard $1,207.88
10:00 p.m. MasterCard $800.00
10:03 p.m. Visa $800.00
10:07 p.m. Visa $800.00
10:12 p.m. Visa $1,012.00
10:17 p.m. Visa $280.00
The store lost a total of $7,099.88. It could have been a lot more as that doesn't include the $4,800.00 in attempted charges that were declined.
Yacoub was later tracked down by O.P.P. in his home town where he was asked to turn himself in. "He said (to the officer) that he had a gambling problem and buys a lot of lotto tickets and that this was all a misunderstanding," Blanchard told court.
Yacoub's lawyer, Yashar Tahmassebipour, stated that his client has been cooperative and wants to make amends. He already had $3,500 ready to pay the victim in restitution.
Court heard the 33-year-old Yacoub has a college education and some university education. Before this episode, he was working at a family business in Toronto and is engaged with plans to marry his finance in 2016.
"Mr. Yacoub is a charitable person in that he spends a lot of time volunteering at the St. Phillip's Church. He's involved in a program to coach soccer for kids coming from the church's orphanage in North York," Tahmassebipour told court.
Before Judge Bruce McPhee's sentence, Yacoub addressed the court. "Yes, your honour. I would like to say that I want to apologize for my actions and I'm here to take full responsibility for my actions."
Under Judge McPhee's sentence, Yacoub will surrender the $3,500 to the victim, via the court, by Dec. 15, 2015. He will make $300 monthly restitution payments starting March 1, 2016 until the $3,599.88 is paid in full.
With 34 days served in pre-trial custody, Yacoub will spend a further 24 days at the Ottawa-Carleton Detention Center. He will be on two years probation and will make those restitution payments during that time.
He's not allowed to have any credit cards unless they are in his name and it's been authorized by a probation officer.
Yacoub is also not allowed to have any identification other than his own and will have to seek counselling.
He's also not permitted to attend the Canadian Tire gas bar in Bainsville or contact the victim.