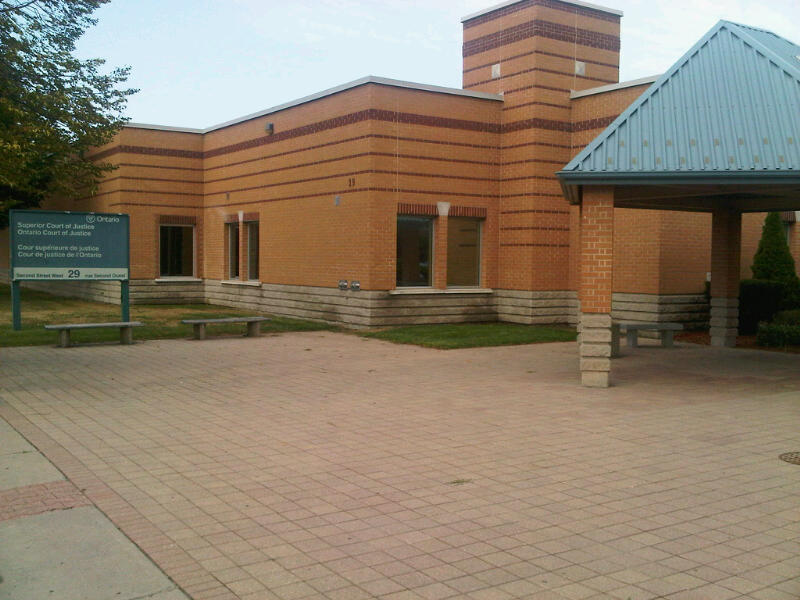 CORNWALL – A judge has ruled a Cornwall man, accused of possessing child pornography, will stand trial sometime in 2016.
After reviewing the evidence during a preliminary inquiry Thursday morning, Judge Geoffrey Griffin ruled there was sufficient evidence that a jury, weighing that material, could bring back a finding of guilt.
In a preliminary inquiry, that is the test for determining whether a case can proceed to trial.
The evidence reviewed today (Thursday) is under a publication ban in order to protect the integrity of an upcoming judge and jury trial.
Judge Griffin reviewed the material evidence from the Crown and defence, as well as the testimonial evidence of the investigating officer, a Cornwall police officer.
Mathieu Pahle was arrested in September 2014 as part of the Provincial Strategy to Protect Children from Sexual Abuse and Exploitation on the Internet, a province-wide multi-police investigation that saw 60 arrests, 99 search warrants and 249 charges laid.
Steven Seyeau, 50, of Cornwall was also nabbed in the same bust and received six months in jail after pleading guilty in May 2015.
Pahle is being represented by Ottawa lawyers James and Robert Harbic.
During discussions with the court, Harbic felt that a trial would likely go ahead sometime in 2016.
The matter comes back Dec. 17 to assign a court date for a judicial pretrial, which comes before a jury is picked and a trial gets underway.