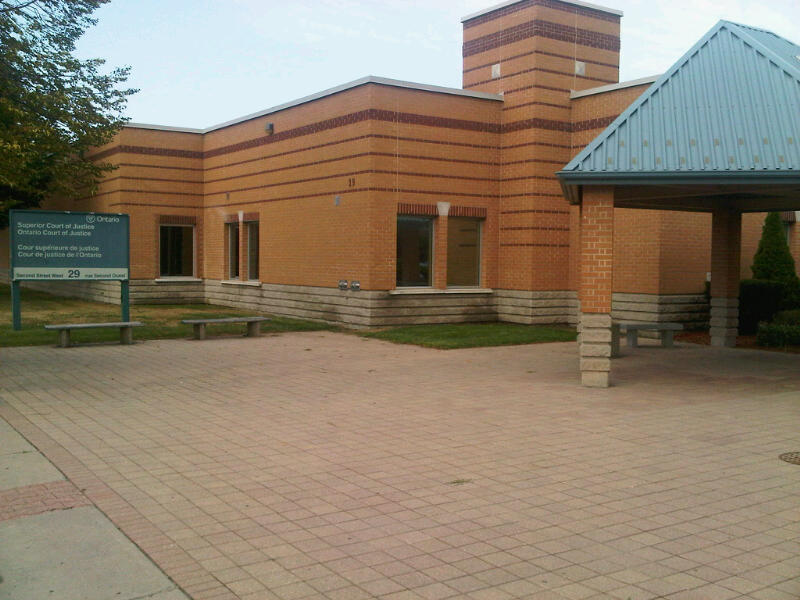 CORNWALL – A Cornwall man has pleaded guilty to a single count of possession of child pornography.
The 19-year-old entered the plea in a Cornwall courtroom Thursday morning.
The teen was originally charged as an adult. Because he was caught with computer images and videos of child pornography in December 31, 2012 when he was 17-years-old, the court had to withdraw the charges earlier this month and refile them as a youth matter.
Even though Cornwall Newswatch has identified him in the past, under the Youth Criminal Justice Act (YCJA), we are not allowed to identify him now.
Crown Aquilas Kapend indicated to Judge Franco Giamberardino that Assistant Crown Attorney Jennifer Burke, who originally prosecuted the case, would be picking up the work for the sentencing phase.
Defence lawyer Robert Miller told court they would be proceeding by documentary evidence. The Crown filed several documents including a witness statement.
The Crown is proceeding by indictment (indictable offence), meaning the accused could be facing the stiffer of two sentencing avenues if he's sentenced as an adult.
An adult sentence for possession of child pornography is six months to five years in prison for an indictable offence. With the case being tried as a youth matter though, the likelihood of jail time is almost non-existent.
But in this case, under the YCJA, there are some exceptions that warrant jail time including the commission of an indictable offence where an adult would face more than two years in prison.
That will bear out when Burke and Miller present their sentencing arguments Oct. 29 at 9:30 a.m. in a Cornwall courtroom.
Thumbs Up
(

2

)
Thumbs Down
(

0

)