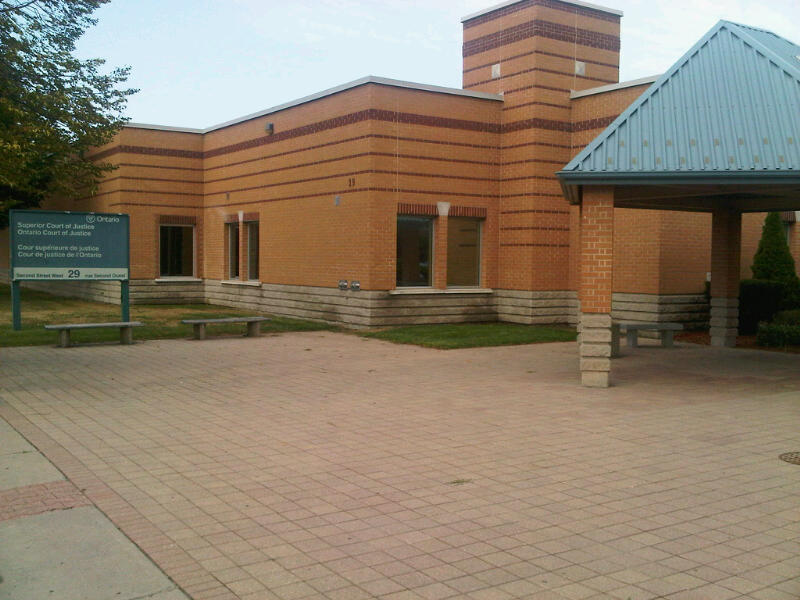 CORNWALL – Child pornography charges against a Cornwall man have been dropped and refiled as a youth matter.
The man, who had been identified as a 19-year-old adult by Cornwall police and the Ministry of Community Safety and Correctional Services, was supposed to appear in court July 16.
Court records show the charges were withdrawn and youth charges were expected to be filed.
Assistant Crown Attorney Jennifer Burke, who prosecuted the case, referred questions to the Ministry of the Attorney General (MAG).
A statement from MAG to Cornwall Newswatch said they were not permitted to comment or provide information to the media or the public because the case was being treated as a youth matter.
However, Cornwall Newswatch has learned the alleged offences happened in 2012 when the accused would have been a youth.
The matter is expected to be heard tomorrow (July 30) at 10 a.m. in a Cornwall courtroom where the 19-year-old is expected to enter a plea.
Because of the change in the designation of the case, even though it has been reported in the past, we are not permitted to identify the accused.
The accused was arrested in January during the Provincial Strategy to Protect Children from Sexual Abuse and Exploitation on the Internet.
An adult sentence for possession of child pornography is a penalty of 90 days to 18 months for a summary offence or six months to five years in prison for an indictable offence.
With the case being tried as a youth matter, the likelihood of jail time is almost non-existent.
Under the legislation in the Youth Criminal Justice Act, it states the court is urged not to imprison a young person unless they have committed a violence offence, they have failed to comply with house-arrest style sentences or the commission of an indictable offence where an adult would face more than two years in prison.