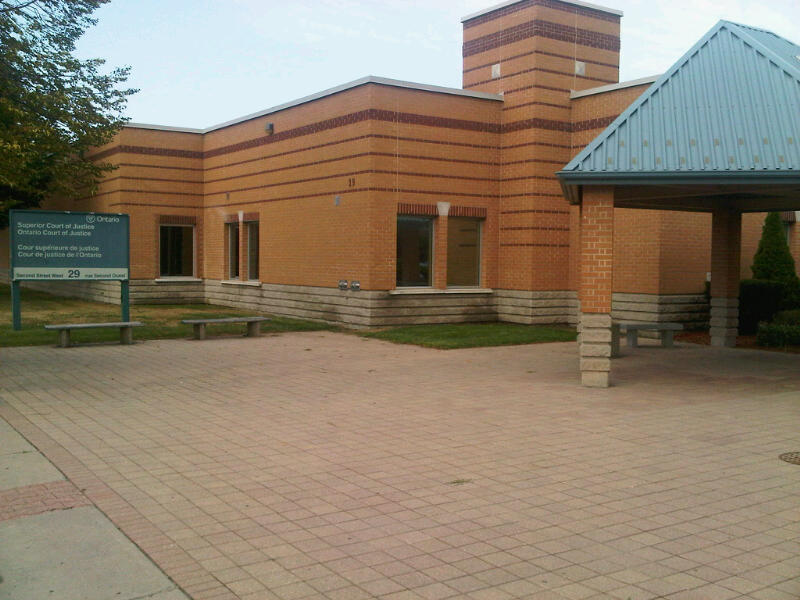 CORNWALL – A man arrested in January in connection to a series of armed robberies in Cornwall will plead guilty later this month.
John Pecore, 32, is facing 28 charges including robbery, disguise with intent, robbery with a weapon, robbery with intent, assault with a weapon and several court breaches.
Five local businesses were robbed between December 2014 and January 2015 while the perpetrator was wearing a disguise and in two cases, a hammer and a steel pipe were used as weapons. A taxi cab driver was also robbed in another case.
Pecore's lawyer, Laura Hunt of the Ottawa firm Paul Lewandowski Professional Corporation, says her client will be resolving the matter.
"Essentially what we're dealing with here is a man who is really in the throws of his addiction problem when committing these offences," Hunt tells Cornwall Newswatch, suggesting their case will focus on what's he's been doing since his arrest.
"He has been at one of the top residential treatment programs in Eastern Ontario since January 30, 2015. That was his release date. Since then, he's been focusing on his sobriety. He's been sober since January 14 and this is coming from a severe substance abuse addition," Hunt says.
"He really prides himself on how well he's been doing there," she adds.
Hunt says Pecore has also been one of the top fund raisers in the addiction treatment program.
Pecore will be in court April 16 to enter his plea.
Hunt says sentencing won't happen that day as they will be asking for a pre-sentence report (PSR). It will allow the judge to see an independent third party review of the history of the accused and if there were extenuating circumstances when the crimes were committed.
The PSR will allow the judge to make a better assessment before passing a sentence.
"(It will also) allow him (Pecore) that opportunity to continue focusing on his rehabilitation which is his main concern at the moment," Hunt says.
Thumbs Up
(

3

)
Thumbs Down
(

0

)